Social Thinking® Workshops - 9th-10th November 2018
Understanding Social Cognition and Strategies for Concrete Thinkers
Workshop Program
This two-day workshop will help you understand in-depth Social Thinking concepts and frameworks, and implement key strategies and tools at school, center, home, individually or in groups. The workshop promises to be functional and infused with practical take-aways that you can apply immediately. Be prepared for interactive discussions to make learning come to life.
(Select to see topic details)
Trainer: Chithra Kathiresan
Date: Friday 9 November 2018
This course is designed to teach professionals and parents the social learning frameworks, concepts, and strategies needed to guide others toward improved social processing and social competencies. Conference attendees will gain new insights into the power of their own social-emotional intelligence as they explore their social motivations and how they process and respond to social information. We will dissect hidden social rules, contemplate how social expectations change with age, and discuss how social problem solving is at the heart of social competencies and affects how students interpret and respond to social-academic information and assignments. Social Thinking has developed a large range of treatment strategies—some of which will be explored. Treatment refers to using conceptual and strategy-based frameworks to help individuals improve their social thinking, skills and competencies.
Much of the day will focus on the ILAUGH Model of Social Cognition. ILAUGH is an acronym for Initiating Communication, Listening with Eyes and Brain, Abstract and Inferential Thinking, Understanding Perspective, Getting the Big Picture, and Humor & Human Relatedness. The ILAUGH model demonstrates not only why people with social learning challenges have weaker social abilities but also how social interpretation is linked to academic tasks such as written expression, conversational language, reading comprehension, and organizational skills. As we wrap up the day, we will explore how to teach at the roots—and not through the leaves—of Social Thinking's Social Learning Tree. We will then discuss how to write realistic IEP goals based on rubrics. Mainstream teachers find the information in this course applicable to all students as it pertains to social-emotional learning, and audiences around the world love that it furthers their own social-emotional insights!
You will learn:
How teaching "think with your eyes" is different from simply teaching good eye contact.
why a person with social learning challenges may have reading comprehension problems in the classroom.
How to distinguish between IEP goals that address social competencies versus superficial social skills goals.
How gestalt processing relates to written expression and organizational skills.
To describe a strategy to help students initiate communication and avoid blurting
Trainer: Chithra Kathiresan
Date: Saturday 10 November 2018
This course focuses on developing rule-based social learning activities that connect to educational standards and support the student with significant social attention and social interpretation challenges. We will concentrate specifically on students who are described as Challenged Social Communicators (CSC) or Emerging Social Communicators (ESC) on our The Social Thinking--‐Social Communication Profile™ . These students are more literal, more aloof, miss sarcasm, are less organized, show marked difficulty reading social contextual cues from people and situations, comprehending reading material, and expressing themselves through writing, and they appear more awkward in their attempts to socially engage with their peers. (See this article for more common characteristics of people described as described as Challenged Social Communicators or Emerging Social Communicators.) The day will explore the power of social attention using video clips to provide explicit and practical examples for teaching basic social concepts to encourage the development of theory of mind (perspective taking), sharing social attention, and awareness of trickery.
Video case studies will explore the social learning trajectory of academically bright students who are more literal interpreters. Throughout the day we will explore the assumptions made about social attention and learning in a group, how test scores remove socially based critical thinking and executive functioning making it more difficult to truly understand a student's real time learning abilities, and how aloof students enjoy social relationship building.
Audience members will receive checklists featuring characteristics associated with different types of social learners, information inspired by the Social Thinking–Social Communication Profile.
Examine how social learning is embedded within many academic standards and how the roots of social learning fan out across a large variety of information explored across a school day (e.g., reading comprehension, narrative language, peer engagement and group work, etc.). The use of rubrics to help with measurement of treatment goals will be introduced. Activities for different age groups will also be explored to promote social learning in the group treatment setting. Across the day, we explain how this learning is slow and deep, with the goal being to help each student improve when compared to their own baseline abilities.
You will learn:
To describe two or more core characteristics of Challenged and/or Emerging Social Communicators and explain the impact on social and academic learning.
To explain the connection between academic standards, social learning, and the challenges of literal learners using the Social Thinking Social Learning Tree.
To explain the process for creating a rubric for measuring outcomes related to perspective taking (point of view) for students who are more literal learners.
To describe two practical lessons for developing theory of mind.
Who should attend
This workshop is relevant to mainstream educators including school principals, allied educators, mainstream teachers, learning and behavioural support teachers, therapists (occupational therapists, speech-language therapists, play therapists, special educational therapists), autism specialists, psychologists, early educators, teacher aides, parents and caregivers.
Population to be discussed
5yrs to Young Adults. Students who have social and communication difficulties; including but not limited to those related to high-functioning autism, PDD-NOS, Asperger Syndrome, NVLD, AD/HD and undiagnosed challenges. Information presented concentrates on students with near normal to far above normal verbal intelligence.
Getting the most out of the workshops
These workshop days are focused on expanding and deepening knowledge around Social Thinking®, strategies and applications; it is advised that participants have some basic knowledge about Social Thinking®. There are many free articles about Social Thinking on the website www.SocialThinking.com. Prior to attending, participants are recommended to familiarize themselves with the Social Thinking-Social Communication Profile by reading the article, Social Communication Learning Styles as a Guide to Treatment and Prognosis: The Social Thinking--‐Social Communication Profile™
Course schedule
(Select to see details)
8.30 am
Use social competencies to problem solve how to sign in, find a seat, and enjoy getting to know fellow attendees
9.00 am
Introduce concepts of Social Thinking and the social-academic connection
10.30 am Morning Break
10.50 am
Introduce the ILAUGH model's first two concepts:
Initiating Communication
Listening with Eyes and Brain
12.30 pm Lunch
1.30 pm
ILAUGH concepts (cont.):
Abstract and Inferential Thinking
Understanding Perspective
3.00 pm Afternoon Break
3.20 pm
Complete the ILAUGH concepts
Getting the Big Picture (gestalt thinking)
Humor and Human Relatedness
IEP goal writing and rubrics for data keeping
5.00 pm End of Day One
8.30 am
Use social competencies to problem solve how to sign in, find a seat, and enjoy getting to know fellow attendees
9.00 am
Three key aspects to teaching Social Thinking: reviewing a case study of a 25-year-old college graduate; social attention and its relationship to developing social interpretive concepts and skills; a review of our Social Thinking–Social Communication Profile to zoom in on the Challenged and Emerging Social Communicators.
10.30 am Morning Break
10.50 am
Exploring characteristics of Challenged Social Communicators and explore treatment strategies to help foster basic theory of mind development for academic learning and narrative language. Discuss realistic expectations for learning. Explore three critical levels of perspective taking and how science thinking is different from social thinking.
12.30 pm Lunch
1.30 pm
Review the characteristic summary of the Social Communication Profile. Explore our Social Learning Tree and exam standards based expectations and how these pair with developmental social learning abilities. Use of rubrics for measuring progress.
3.00 pm Afternoon Break
3.20 pm
Explore the strengths and learning challenges of those we describe as Emerging Social Communicators and review a case study. Introduce group social learning activities for students of different ages.
5.00 pm End of Day Two
Speaker Profile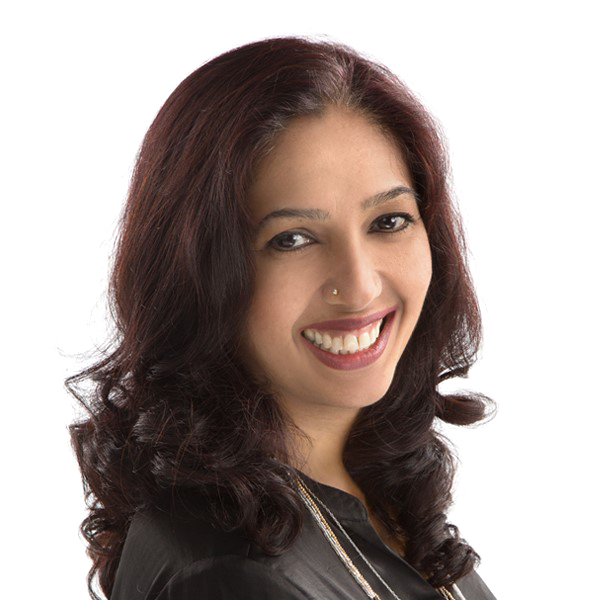 Chithra has been working as an SLP in Singapore for over 20 years, upon completing her training in Australia. She has worked with adults and children with diverse needs and profiles both within hospital and community settings. She has been in private practice for the last 10 years. Chithra has a special interest in disorders of relating and communicating including Autism Spectrum Disorders.
Chithra is Hanen certified and has been conducting the More than Words and Talkability parent training programs since 2003. She is a certified DIR Floortime Expert with ICDL DIR Institute and a DIR trainer with Profectum. In 2013 Chithra started Connect and Communicate LLP in Singapore, a centre dedicated to social communication in children and young adults.
Chithra was introduced to Social Thinking in 2005 and attended mentorship training with Michelle Garcia Winner in 2006. She has conducted Social Thinking programs since both in groups and individually. In 2008 she attended the inaugural Social Thinking providers summit in San Francisco followed by more training at Michelle's Clinic. In 2012 Chithra was invited to be a member of the Social Thinking Speakers Collaborative and maintains close ties with the team. She has provided numerous consultations and trainings in Singapore and in the region. Read More.....;
Workshop Details
Date: 9 - 10 November 2018
Time: 9am - 5pm (registration from 8.30am)
Venue: 2985 SMF Building, Singpaore 159457
Fees:
 
Standard:    Both days - S$500,   1 day only - S$300
Group:       Both days - $400/person (3 or more from same organization and in a single invoice)
MOE schools: Both days - S$400,   1 day only - S$270  (e-invoicing available) 
Includes Lunch and tea breaks
These workshops are eligible for ASHA continuing education credits.
For enquiries, please contact us at
Tel: (+65) 62547422
Email: info@c-c.sg