Social Thinking® Workshops - 9th-11th September 2019
REGISTRATION CLOSED
Workshop Program
Michelle Garcia is back in Singapore to hone your skills in the Social Thinking approach. She will present a two day series on emotions. Chithra Kathiresan will present a one day seminar on Implementing Social Thinking. Details of the workshops can be found by clicking on the topics below.
Prior attendance at Social Thinking® Seminars is not compulsory although it will be useful. If you have attended our conferences before, these workshop days are tailored to take the learning deeper and help participants experience treatment strategies. If you are attending for the first time, you will be introduced to many strategies and tools to teach Social Thinking®. Some of the treatment frameworks underlying the tools or strategies will be explained.
(Select to see topic details)
Speaker: Chithra Kathiresan
Date: Monday 9 September 2019
It's time to get practical! Using Social Thinking's Social Competency Model, learn to guide individuals to better socially attend, interpret, problem solve and respond to social information. Explore how to teach three core treatment*-based frameworks and more than 20 unique strategies based on Social Thinking Vocabulary and related activities. Teach students to better interpret and respond to their social world by making smart guesses to discover hidden social rules. Learn systematic and logical ways to encourage social responsibility by learning about our own and others' social thinking. Explore how our thinking about a situation and what we know about others can help us create the expected behaviors that support our relationships. Learn how we make these abstract concepts more concrete by reviewing a variety of activities through clinical examples. Our evidence-based Social Thinking Vocabulary is the foundation of our teaching programs, and research published in the Journal of Autism and Developmental Disorders (Crooke, et al.) demonstrates how individuals benefit from learning these concepts. The study found that once children were taught how to think about these concepts, they were able to generalize the information.
Social Thinking's treatment-based frameworks and strategies can easily be used in conjunction with programs such as Positive Behavioral Interventions and Supports (PBIS), Response to Intervention (RTI) and other social and emotional learning (SEL) programs for all students.
Motivational developmental tools such as our We Thinkers! curricula for 4- to 7-year-olds, You Are a Social Detective! and Superflex… a Superhero Social Thinking Curriculum will also be reviewed to help participants see how these materials teach key lessons.
Participants will work in groups to learn how to use Social Thinking concepts to create their own lesson plan. We explore how to make lessons applicable across a variety of environments and focus on enabling students to apply these lessons in their lives. Most lessons are further explained in the book Think Social! A Social Thinking Curriculum for School-Age Students (Winner, 2005), which is used in schools around the world.
How does improving social competencies also improve academic performance? The Social Thinking Methodology recognizes that the social mind not only helps us interact with others, but also has a considerable impact on our success in school and later in life. We use our social competencies to understand the relationships of characters in a novel (impacting our reading comprehension), to write an effective essay that acknowledges the reader's perspective, to understand that it's not enough to do your homework, you have to turn it in for the teacher to know you did it! We use our social mind in almost everything we do throughout our life. In this course, we'll discuss the important connection between social competencies and academic performance. For more information on this topic, check out the book: Why Teach Social Thinking? Questioning Our Assumptions About What It Means to Learn Social Skills.
Speakers: Michelle Garcia Winner
Date: Tuesday 10 September 2019
This course is the first of a two-day series on emotions, in which Michelle Garcia Winner, the founder of Social Thinking, examines how emotions are the undercurrent of all forms of social communication and are at the heart of personal problem solving, motivation, and life memories (episodic memory). She explains how this information applies to typically developing individuals while also exploring how to teach it to individuals with social-emotional learning challenges. Across the series, we will explore how to teach students, patients, and clients about their emotions and social self-regulation across three contexts: 1. pursuing goals to meet individual needs; 2. working collectively to be part of a group (e.g., classroom, playground, restaurant, team); 3. interacting face-to-face with one or more people. Attendees will engage in hands-on activities and explore use of treatment* scales and frameworks to unpack the social-emotional experience for their students, patients, and clients. Strategies will be discussed to improve self-regulation, problem solving, and social communication.
In this first course, attendees will explore information and research-based treatment ideas that focus on each person's emotional self. Join Michelle to explore these topics:
The negative–positive emotional framework and how the brain processes different types of emotional information
Emotions and personal memory making (episodic memories), which are relevant in all environments, including in school, community, home, and vocational settings
Memory and narrative language: how emotions impact how we explain ourselves to others, and what to do if a student, patient, or client is stuck recalling only negative experiences
Hands-on activities to explore the depth and complexity of an individual's feelings and emotions, and practice using treatment tools (e.g., visual scales, treatment frameworks, etc.) to help make the implicit more explicit
The definition of self-conscious emotions and their tie to social anxiety
How emotions are embedded within Social Thinking's Social Competency Model
How Superflex's Worry Wall and other Unthinkables can be used to encourage expression of the emotional self to foster self-regulation
Use of manipulatives to guide individuals to express their feelings and experiences, and problem solve when language falls short
Case-study: Review of longitudinal treatment for a grumpy 13-year-old; how the invention of the Pyramid of Dislike paired with Social Thinking's Friendship Pyramid provides self-discovery and motivation to increase peer engagement and emotional satisfaction
And much more!
Attendees will learn a lot to help their students, patients, and clients—and a lot about themselves—given how this fascinating topic impacts us all!
Speakers: Michelle Garcia Winner
Date: Wednesday 11 September 2019
In this second course in our two-day series on emotions, Michelle Garcia Winner will explore how emotions play a large role in the social interactive process and in relationship development, including when greeting someone in the hall, developing relationships for teamwork, creating social networks and longer-term friendships, etc. Emotional intelligence is also embedded in academic standards worldwide. Explore many strategies that can be used immediately in the classroom, at home, and at work related to these topics:
Social anxiety disorder (SAD) and autism spectrum disorders:

the overlap and need to focus on developing social competencies
what to be aware of with regard to depression and sadness

Social-emotional learning:

How to validate the social-emotional learning process, as individuals explore their social vulnerabilities
Recognizing the power of one's inner critic and coach
Case study on a student's tracking of his emerging social operating system

The social evaluative process: how we account for each other's intentions
Interpreting the hidden emotional messages of others
Your personal self-marketing campaign: what message is your face sending?
Use of scales for many different reasons:

Evaluation of social risk
Helping students evaluate their own social-emotional experiences
Getting a student's perspective
And more

Case study: working with a school-phobic student
Relationship development and social-emotional competencies:

Don't start with conversational skills! How little acts of positive kindness go a long way toward relationship building
Use of emotional syncing to share our experiences in a manner that is interesting to the listener
The emotions behind adding a thought and asking questions to others
Using physical manipulatives to encourage social-emotional reappraisal of people in context

Social-Emotional Chain Reaction: Introducing three levels of teaching Social Behavior Mapping
If time permits, personal problem solving

Case study of an adult engineer in a Silicon Valley company
How the game of chess is an analogy for the social evaluation process inherit in social communication
Getting stuck on the negative: reframing how negative moments can be part of positive experiences
To maximize your learning, we recommend attending the course Emotions Part 1 before attending this course.
Who should attend
Teachers/Allied Educators from mainstream and special needs schools, Speech-language therapists, Occupational therapists, Autism specialists, Psychologists, Counselors, Psychiatrists, Pediatricians, Physicians, Social workers, Teacher aides, Parents and caregivers of students with social thinking challenges.
Population to be discussed
5yrs to Young Adults. Students who have social and communication difficulties; including but not limited to those related to high-functioning autism, PDD-NOS, Asperger Syndrome, NVLD, AD/HD and undiagnosed challenges. Information presented concentrates on students with near normal to far above normal verbal intelligence.
Getting the most out of the workshops
These workshop days are focused on expanding and deepening knowledge around Social Thinking®, strategies and applications; it is advised that participants have some basic knowledge about Social Thinking®. There are many free articles about Social Thinking on the website www.SocialThinking.com. Prior to attending, participants are recommended to familiarize themselves with the Social Thinking-Social Communication Profile by reading the article, Social Communication Learning Styles as a Guide to Treatment and Prognosis: The Social Thinking--‐Social Communication Profile™
Speaker Profile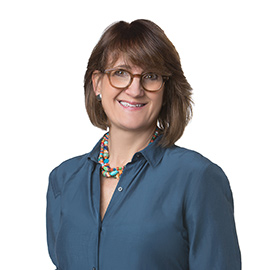 Michelle Garcia Winner MA, CCC-SLP, is the founder of Social Thinking® which specializes in developing treatment models and specific strategies for helping persons with social cognitive learning challenges. She runs and works in her clinic in San Jose; has authored numerous books and speaks internationally. Michelle's goal is to help educators; psychologists, psychiatrists, mental health counselors and parents appreciate how social thinking and social skills are an integral part of students' academic, vocational and community success. She was honored with a "Congressional Special Recognition Award" in 2008. Read More.....;
Speaker Profile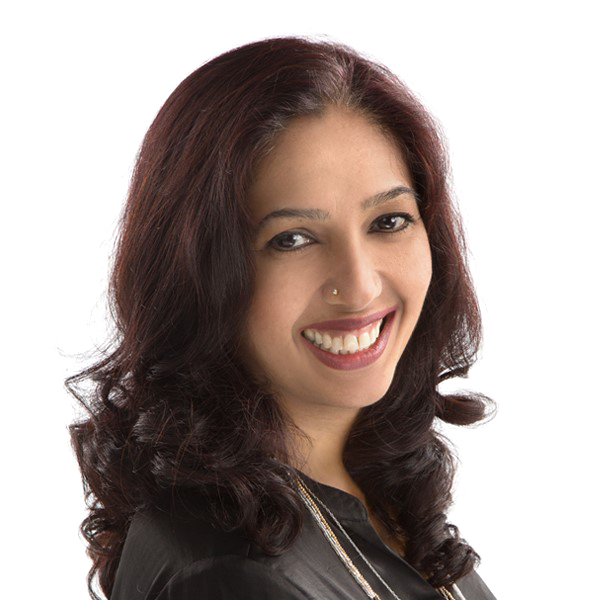 Chithra has been working as Speech Language Therapist in Singapore for over 25 years, upon completing her training in Australia. She has worked with adults and children with diverse needs and profiles both within hospital and community settings. She moved to private practice after her second child. She holds a special interest in Neurological Disorders of Relating and Communicating including Autism Spectrum Disorders. She is passionate about social pragmatic approaches and a developmental model to engaging and shaping the individual from within.
Chithra is Hanen certified and has been conducting the More than Words and Talkability parent training programs since 2003. She is a certified DIR Floortime Expert with ICDL DIR Institute and a DIR trainer with Profectum. In 2013 Chithra started Connect and Communicate LLP in Singapore, a centre dedicated to social communication in children and young adults.
Chithra was introduced to Social Thinking in 2005 and attended mentorship training with Michelle Garcia Winner in 2006. She has conducted Social Thinking programs since both in groups and individually. In 2008 she attended the inaugural Social Thinking providers summit in San Francisco followed by more training at Michelle's Clinic. In 2012 Chithra was invited to be a member of the Social Thinking Speakers Collaborative and maintains close ties with the team. She has presented on Social Thinking in Singapore, Hong Kong, China, Malaysia, Indonesia and USA.
Read More.....;
Workshop Details
Date: 9 - 11 September 2019
Time: 9am - 5pm (registration from 8.30am)
Venue: Hotel Re!@Pearl's Hill, Re!Joice Grand Ballroom, 175A Chin Swee Road, Singapore 169879
For enquiries, please contact us at
Tel: (+65) 62547422
Email: info@c-c.sg