Fundamentals of DIR® Floortime -
A Gleam in the Eye
23 -24 May 2022
Workshop Program
How does a child develop the miraculous ability to love, think, communicate, and create, as well as to have self- control and feel compassion for others? Many child-development theories focus on different parts of this puzzle. DIR® Floortime™ is an integrated, trans-disciplinary approach that supports the 'whole' child and his/ her family. We develop a child's spontaneous interaction, social-emotional regulation, relating empathically, thinking, creative play and problem solving, through sensitive and responsive relationships. These are essential foundations for all social interactions and mastery of academic skills.
This 2-day workshop is an extensive introduction to DIR® Floortime™ – theory and practice. Participants will deeply appreciate the interplay between a child's sensory processing and how it impacts his daily interaction and communication. We will learn how to mediate individual differences and enhance strengths. Parents and professionals will learn strategies to increase spontaneous interactions, two-way communication and true comprehension. This then reduces anxiety, organizes behavior and supports self-regulation. We will explore a range of casetypes and ages, and how to facilitate functional, social-emotional growth within naturalistic interactions. This training also zooms in on the applications of DIR-Floortime within local contexts, with Asian parents.
Learning objectives:
Understand the six functional emotional developmental levels (FEDL) essential for all learning
Observe the stages in both typical development and children with developmental challenges
Understand the individual differences that contribute to the child's unique sensory-motor profile
Developing meaningful two-way communication - Understand intentionality and affect based language.
Understand core treatment principles in DIR® Floortime™
Experience some key strategies and considerations in intervention
Appreciate the role of the caregiver and considerations in engaging parents as partners
Explore how DIR® Floortime™ can be integrated with other treatment approaches
Course schedule
9.00 A.M.

The Developmental Process
DIR – The Premise, Model and Primary Goals

D – Summary of the Stages
I – Overview of Individual Differences
R – The role of Affect and Relationship in effecting developmental change

Dynamic Assessment – observing and assessing play and interaction

10.15 A.M.
Morning Break
10.30 A.M.

Functional Emotional Developmental Levels

FEDL 1 – Shared attention and regulation
FEDL 2 – Engaging and Relating
FEDL 3 – Intentional two-way purposeful communication

12.00 P.M.
Lunch break
1.00 P.M.

Functional Emotional Developmental Levels (contd.)

FEDL 4 – Complex problem solving and sense of self
FEDL 5 – Creating ideas and symbolic thinking
FEDL 6 – Logical emotional thinking – a sense of reality
FEDL 7,8,9 – Multicausal, Gray Area and Reflective thinking

2.45 P.M.
Afternoon Break
3.00 P.M.

Functional Emotional Developmental Levels (contd.)

FEDL 6 – Logical emotional thinking – a sense of reality
FEDL 7,8,9 – Multicausal, Gray Area and Reflective thinking

Engaging parents and partners
4.30 P.M.
End of Day 1
9.00 A.M.

Individual Differences

Regulation, Sensory Processing, Sensory based motor functions – postural and motor planning, Visual Spatial Processing

10.15 A.M.
Morning Break
10.30 A.M.

Individual Differences (contd.)

Affect cueing and non-verbal gestures, Comprehension, Communication
Understanding and assessing Individual Differences within your discipline

12.00 P.M.
Lunch break
1.00 P.M.

DIR Intervention Model

Key DIR principles for communicating partners
Basic goals and components in a Floortime program
Guidelines to getting down on the floor and engaging

Workshop: Getting down on the floor to practice!
2.45 P.M.
Afternoon Break
3.00 P.M.

Floortime

Key Floortime principles and strategies at each level
Increasing language capacities
When nothing is working
The clinician's challenge and things to avoid

The Profectum Parent Toolbox
DIR and Other approaches
4.30 P.M.
End of Day 2
About the workshop
Who should attend
The workshop is relevant to therapists (occupational therapists, physiotherapists, speech-language therapists, music therapists, play therapists, educational therapists), autism specialists, psychologists, developmental paediatricians, early educators, teacher aides, parents and caregivers.
Population to be discussed
This approach is widely used with children with Autism Spectrum Disorders (ASD), ADD, ADHD, sensory processing disorders, learning difficulties and other developmental challenges. The model can also be used with children at risk of developmental delay or to support healthy development in the neurotypical child. It is a life-span model and can be used with all ages, from toddlers to teenagers.
Certification
This is a 2-day comprehensive training in DIR Floortime - theory and practice. Participants will receive a certificate of attendance, issued by the organizing body. The speaker is faculty and trainer for Profectum. Profectum is a DIR Floortime certification body founded by Dr. Serena Weider, co-developer of the DIR Floortime model. Chithra teaches and tutors with Profectum on their online DIR professional certification programs, that is an intensive year long program, that involves weekly classes, webinars, and case-based tutoring. Attending this 2-day workshop does not qualify the participant for the online programs. It will provide you a detailed insight into the approach, its applications, and strategies to try with your child. You can then better decide if you would like to pursue further specialized training in this approach.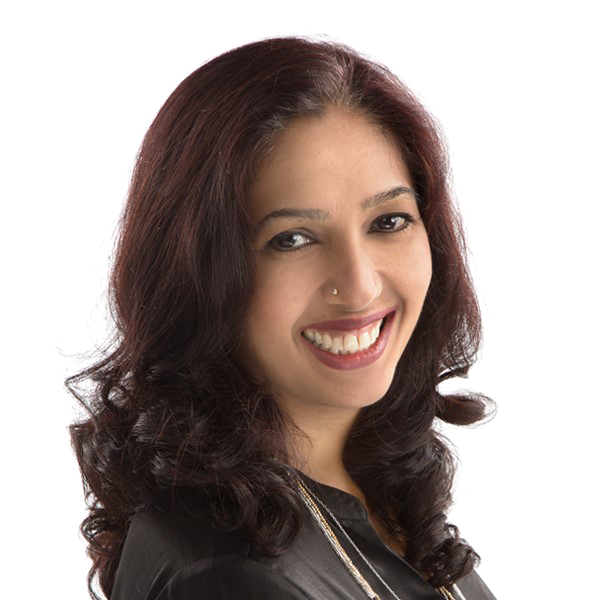 Chithra Kathiresan, Speech-Language Therapist
DIR® Floortime™ Faculty and Trainer with Profectum, USA
Hanen® Certified (ITTT, MTW, Talkability)
Social Thinking® Speakers Collaborative, USA
Chithra has been working as a speech-language therapist for more than 26-years, in Singapore. Her broad experience includes working in hospitals, school, home and clinic, with a wide age-range, from infants to teens and young adults. Her diverse caseload includes nonverbal students with intellectual disability, to highly verbal, twice-exceptional gifted individuals. She appreciates development in all its colours! She works with caregivers from many different cultures and is highly sensitive to differences in parenting in Asia. Chithra has been learning and growing in DIR Floortime since 2003. She is DIR Floortime Faculty for the USA certification body Profectum. Chithra trains in their online certification programs and tutors' professionals internationally. She has presented several DIR Floortime trainings in, Singapore, Malaysia, Indonesia, India, Hong Kong and Australia.