Social Thinking® Workshops -
Assessment and Intervention
27 -28 March 2023
Workshop Program
Day 1 | Monday March 27th, 2023

Using the Social Thinking® Dynamic Assessment to Guide Teaching Strategies
Most of us can walk, skip, and run, but few of us can explain how we do this. It's the same when it comes to our social selves. While we participate with others in our community, most of us can't explain how we do this. In this course, we will demonstrate and explain practical assessment ideas, tools, and tasks to explore some of the many foundational competencies which help us to form and maintain relationships with classmates or friends. We'll show how to implement and analyze findings from four informal assessment tasks found in the Social Thinking Dynamic Assessment. We'll include video footage of actual dynamic assessments to reveal how individuals process and respond to social information in real time.
There is so much to explore within the social world to better understand how individuals we work or live with process and respond to socially based information that is foundational for development and expansion of their social competencies as they age. This talk has evolved and expanded across the years, and it incorporates the use of practical and easy-to-access materials, such as static socially based pictures, as well as movie, TV, or YouTube clips. The bullets below summarize the strategies we've developed over the past 26 years to help both professionals and parents (e.g., general education and special education teachers, speech-language pathologists, occupational therapists, administrators, social workers, psychologists, counselors, therapists, behavior therapists, other family members) learn concrete ways to explore the abstract nature of the social mind. The information can be used with children and adults, starting at age four, who have solid to strong expressive and receptive language abilities. The goal is to help all conference attendees learn strategies to unpack abstract aspects of the social world, not only to better understand the individuals with whom we live or work, but also figure out what type of lessons will benefit these individuals moving forward. The following are some of the many points we will cover during this course:
Explore the Social Thinking–Social Competency Model to navigate the four-step assessment pathway
Examine how the social brain is designed to zoom in on social relevance and inhibit unrelated responses to maintain social attention
Consider aspects that are central to relationship development and how we can assess them
Explore why standardized testing is not designed, nor is it an accurate measure, of face-to-face communicative abilities
Learn how to examine engagement in two levels of joint attention
Learn how to conduct a Double Interview
Learning objectives:
Describe how to assess thinking with your eyes and how this is different from eye contact.
Describe how core components of the Double Interview can assess perspective taking.
Describe the challenges and shortcomings of standardized tests and traditional measures in determining social competencies.
List and describe at least three different levels of the Friendship Pyramid and how they can be used to help students focus on different aspects of relationship development.
Day 2 | Tuesday March 28th, 2023

Individualizing Social Emotional Learning and Treatment Decision Making
Knowing what to teach to whom can be complicated as the social world is complex! In Day 2, we will explore a unique six-step decision-making template. The goal is to guide individualized teaching planning to foster social development across different social learning styles.
We will present evidence-based frameworks explaining how the social world works before expecting self-regulation. This decision-making template can be used by professionals and parents who work hands-on with students to individualize social emotional supports. Using the template, we will explore how to layer and combine teaching tools within a Social Thinking-based teaching model. We will discuss how and why choices were made, what was taught to the social learner, and how the sessions evolved based on the input and responses of students. We will explore individualized case journeys.
We will begin by explaining key conceptual frameworks from the Social Thinking Methodology to help interventionists understand the social learning needs of a variety of learners. We will provide a problem-solving and planning template to teach about how the social world works prior to expecting individuals to work in the social world (navigate to regulate).
Treatment sessions require the interventionist incorporate many different islands of knowledge to bring alive a treatment plan. In this course, we will explore how to bundle and layer treatment concepts, frameworks, and strategies from the Social Thinking Methodology. How do we decide what to do when? The combination of treatment tools will be anchored on a social learner's age, personality, social learning strengths/challenges, developmental abilities, and mental health challenges.
We will review a planning and treatment journey to demonstrate the application of the six-step clinical decision making template over time. Watching a clinical case study, or "case journey," unfold overtime can be very informative and powerful—and gaining tools to unpack the case journeys of the individuals you support is even better. We will discuss treatment pathways for younger students and how these needs transform and change with developmental age and evolving social emotional self-regulatory expectations. The following are some of the many points we will cover during this course:
Unpack and practice using the Six Steps for Treatment* Decision-Making template
Organize your treatment planning according to our two new foundational categories: how the social world works and how to work (navigate to regulate) in the social world. These categories will help you identify which practical frameworks from the Social Thinking Methodology to use to support the needs of your varying social learners.n
Review the layers of evidence supporting the Social Thinking Methodology and connect the layers of evidence to the treatment planning process.
Explore a conceptual framework, the Social Thinking–Social Competency Model (SCM), to guide treatment based on needs. We will demonstrate how the SCM intersects with the Social Thinking Social Learning Tree.
Explore how treatment frameworks and strategies can be used in unison to develop different aspects of social-emotional learning.
Discover how the same treatment frameworks and strategies can be used differently for individuals based on age and social learning development.
*Treatment refers to using conceptual and strategy-based frameworks to help individuals improve their social competencies.
Learning objectives:
Use the multi-step decision making template to connect external factors and informal assessment to teaching and support decisions and journeys.
Explain why a journey starts with learning how the social world works prior to learning to work (navigate to regulate) in the social world.
Explain how the Friendship Pyramid and the 4 Steps of Face-to-Face Communication can be bundled.
Explain how the metacognitive concepts (inner coach, and active avoidance of one's self-defeater trap) are taught.
Training details
Venue
Raffles Town Club
1 Plymouth Avenue
Singapore 297753
Fees
S$690 - Attend both days
S$390 - Attend 1 day only

(Includes handouts, lunch and tea breaks)
About the workshop
Who should attend
Teachers/Allied Educators from mainstream and special needs schools, Speech-language therapists, Occupational therapists, Autism specialists, Psychologists, Counselors, Psychiatrists, Pediatricians, and Social workers.
Population to be discussed
5yrs to Young Adults. Students who have social and communication difficulties; including but not limited to those related to high-functioning autism, PDD-NOS, Asperger Syndrome, NVLD, AD/HD and undiagnosed challenges. Information presented concentrates on students with near normal to far above normal verbal intelligence.
Getting the most out of the workshops
These workshop days are focused on expanding and deepening knowledge around Social Thinking®, strategies and applications; it is advised that participants have some basic knowledge about Social Thinking®. There are many free articles about Social Thinking on the website www.SocialThinking.com. Prior to attending, participants are recommended to familiarize themselves with the Social Thinking-Social Communication Summary by reading the article, Understanding Social Learning Styles Using the Social Thinking–Social Communication/Characteristics Summary (ST-SCS)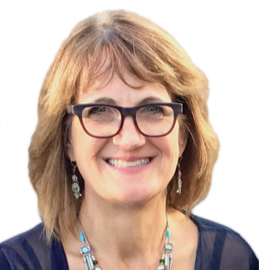 Michelle Garcia Winner, Founder & CEO Social Thinking • MA, CCC-SLP
Michelle Garcia Winner, MA, CCC-SLP, is the founder and CEO of Social Thinking and a globally recognized thought leader, author, speaker, and social-cognitive therapist. She is dedicated to helping people of all ages develop social emotional learning, including those with social learning differences. Across her 30-year career she has created numerous evidence-based strategies, treatment frameworks, and curricula to help interventionists develop social competencies in those they support. Michelle's work also teaches how social competencies impact people's broader lives, including their ability to foster relationships and their academic and career performance. She and her team continually update the Social Thinking® Methodology based on the latest research and insights they learn from their clients.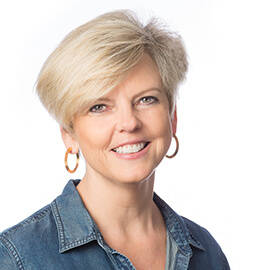 Pamela Crooke, PhD, CCC-SLP • Chief Curriculum Officer
Pamela Crooke, PhD, CCC-SLP, is the Chief Curriculum Officer and Director of Research, Content, Clinical Services, and the Social Thinking Training & Speakers' Collaborative. She served as a clinical faculty member of three universities and worked as a speech-language pathologist in the Arizona public schools for 15 years. Pam is a prolific speaker both in North America and abroad, and has co-authored, with Michelle Garcia Winner, five award-winning books related to Social Thinking. Their book, You Are a Social Detective! 2nd Edition (TSP, 2020), won the 2021 Creative Child Magazine Preferred Choice Award, the 2022 Mom's Choice Gold Medal Award, and 2022 Best Book Awards Finalist. She and Winner collaborate on writing articles and blogs that appear on the Social Thinking website and in a wide array of publications. Her current research focuses on using practice-based research to examine how professionals and parents utilize frameworks and strategies within the Social Thinking® Methodology.